U17 AAA AC Avalanche
---
Announcement - April 20, 2023
AMHA would like to inform our membership that for the upcoming 2023-24 hockey season the U17 AAA Avalanche team prep camp, tryouts, evening practices and majority of home games will now be in Airdrie.
In order to achieve our goal of building a strong AAA Elite Program the Executive Committee made this decision to have all of our AAA teams in Airdrie, to facilitate a cohesive, consistent AAA Elite program.
---
About the U17 AAA Avalanche (formerly the U16 AC Avalanche)
The U17 AAA Avalanche plays in the Alberta Elite Hockey League and is for 15 and 16 year old players only.
Click here to see the 2023-23 Award Winners.
---
2022 - 23 U17 AAA AC Avalanche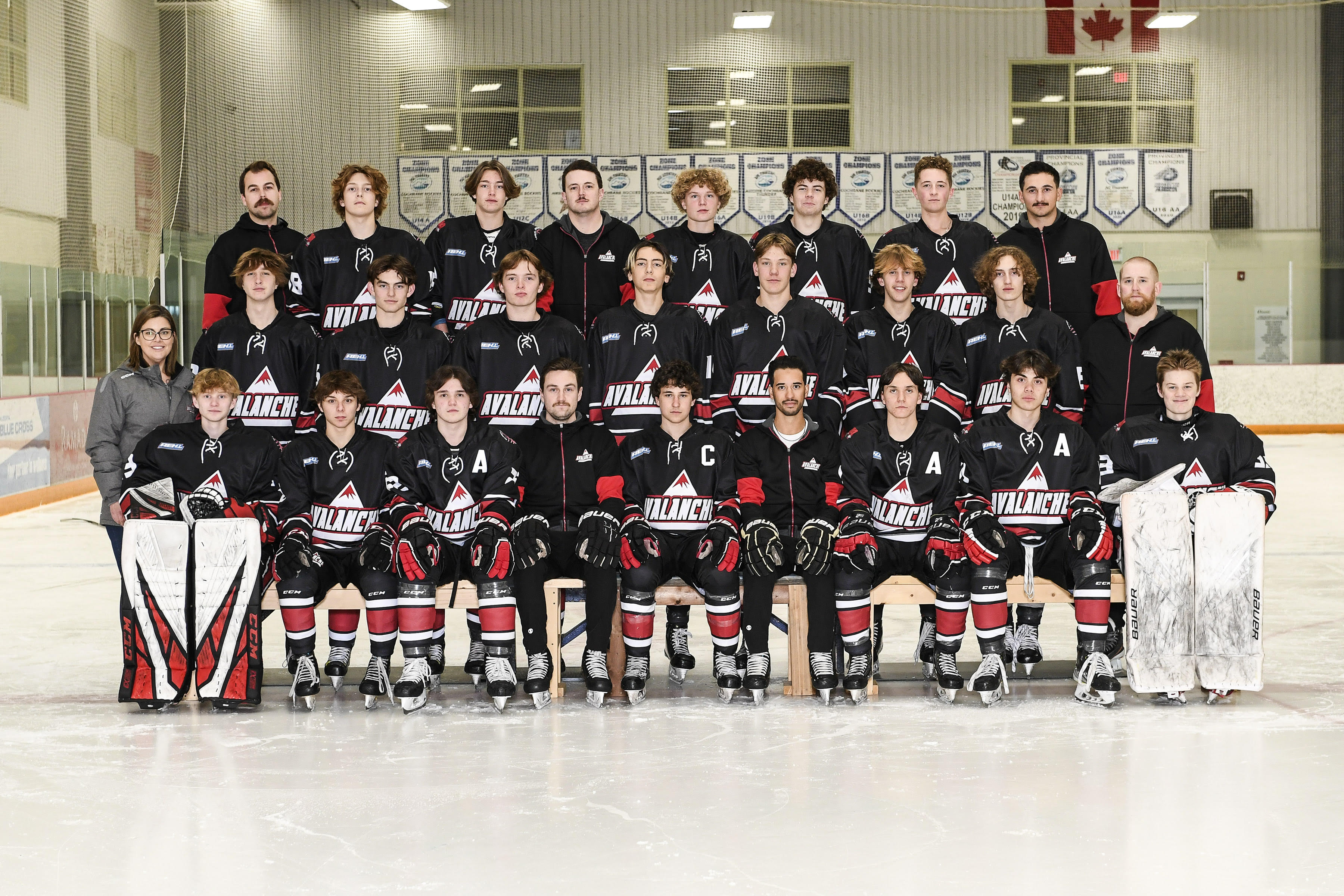 Back Row : Clinton Ziemer (AC), Mitchell DeCoste, John Hadden, Mitch Tyler (AC), Chase Kunn, Stephen Jones, Talan Pappas, Dante Raposo (AC)
Middle Row : Angela Sellwood (MGR), Gareth Ovans, Owen Stevenson, Morgan Page, Kayden Zaharko, Hudson Peever, Ethan Cameron-McGregor, Dane Oaten, Jason Heiligsetzer (AC)
Front Row : Kohen McEllistrum, Ty Barry, Cooper Visser, Mason MacLeod (HC), Liam Breakenridge, Chance Schuler (AC), Nathan Sherriffs, Peter Butler, Gibson Horne
---
New Coaching Staff for 2023-24 Season: